If you found a renewed love for gardening during the lockdown, then you may find a garden planning app useful. Technology is a beautiful thing, and it may help you become a better gardener by identifying plants and providing hints and tips on how to care for them. And a good garden planning app may help you visualize your plot before putting in the work.
Gardening is exploding in popularity during the pandemic as many of us turn to our gardens to find solace. It's so easy to buy plants and seeds online without leaving the safety of our homes, but what do you do with them when they arrive? Moreover, how do we care for the plants we so lovingly nurture?
Gardening Planning App Choices
The answer to our questions comes in the form of some sophisticated garden planning apps. Whether you want to visualize how the garden may look or understand how to look after particular plants, a slew of innovative mobile apps may help you become a proficient gardener.
The Garden Plan Pro app helps you plan where to put your vegetable patch and design flower beds, while Gardentags offers excellent plant advice.
However, have you ever planted something and forgotten what it is and how to look after it? Perhaps you have inherited an established garden, but you don't know how to look after the flowers and shrubs. Fear not because the superb Smartplant helps you identify plants and provides a comprehensive guide to looking after them.
Gardening Is Good for You
Gardening proves good for the soul and helps to keep you active and fit. Tending to your plants brings about a sense of calm and peace that many of us find invaluable given our extraordinary circumstances. Furthermore, walking outside into a well-maintained garden to enjoy a coffee or a cheeky glass of wine helps us unwind and relieve the stress after a long day of homeschooling.
Why gardening proves good for body and soul
Your skin uses sunlight to repair itself. Half an hour in the sun gives the body a boost of vitamin D, which proves essential for hundreds of bodily functions.
Gardening helps to build strength. So, you may find that your muscle tone improves, and you lose weight. All that digging and raking must be good for something!
We all get a little forgetful as we get older, but gardening may improve and preserve our cognitive abilities. Plus, working in the garden and tending to your plants helps maintain good mental health.
Many of us find ourselves experiencing dark days while we battle the pandemic. Stay at home notices, homeschooling, and the fear of the virus all affect our mood. If you find yourself feeling down, then a session in the garden may brighten your mood.
Our Garden Planning App Guide
Garden planning apps tend to fall into two main categories. Some apps allow you to plan borders to help you visualize how the garden may look and give advice on planting conditions. However, some apps help identify plants and provide detailed guides on how to look after plants and where to place them in your garden.
You may find it beneficial to use a combination of apps for gardening success. If you have an established garden and need to learn about the plants established in your plot, you may find certain plant apps beneficial.
If you want to plan your garden and get a sense of how it may look after your hard work, then choose a garden planning app right for you.
Our guide covers both types of apps to give you a comprehensive list for you to choose from. Most apps give you a free trial period, so you may wish to try out a couple of different types before you settle on the right app for you.
Garden Plan Pro
The Garden Plan Pro provides flexible drawing tools combined with an extensive database to help you plan your garden. As you shrink or expand your planting areas, the app compensates by spacing out the plants accordingly and even suggests crop rotation advice that enables you to plan succession sewing.
Garden Plan Pro uses your location to better understand the climate and growing conditions to provide experts advice on planting and harvesting. So, the app is ideal for beginners or experienced gardeners who need a helping hand. The app works for Apple iOS.
Garden Answers
Garden Answers offers superb advice for anyone planning a new garden or maintaining an existing plot. You can use the app for Apple iOS and Google Android devices.
The excellent app allows you to photograph a plant with your phone and then identifies the plant. And it gives you the plant's relevant care information, including where to plant it, pruning, and pests and diseases.
An innovative addition arrives in the questions and answers section. You may ask an expert for advice and recommendations about your garden and plants to ensure you choose the right plants for the right areas.
Garden Answers proves the perfect garden planning app because it identifies plants and provides you with correct growing conditions. It acts as a gardening encyclopedia at your fingertips and proves essential for new or experienced gardeners.
SmartPlant
It's challenging to keep track of when to prune, feed or plant your flowers, shrubs, and vegetables. That's where SmartPlant comes in handy. It provides you with a digital care calendar to help you plan out the growing season and give you essential information for successful growth.
Understanding your plants and where to plant them forms a vital part of successful garden planning. You don't want to plant a sun-loving shrub in a shady position. However, how do you know what the plant likes? That's where SmartPlant comes in because it gives you all the essential information necessary to plan your garden.
You can personalize the app by adding specific plants you already grow, and the app then notifies you when it needs pruning or harvesting. Gardeners new and old may find the app invaluable, and you may download it for both Apple iOS and Google Android devices.
Gardening Companion
Gardening Companion is ideal for tracking your garden's progress. It helps you plan your space and beds by providing a detailed database of plant care and gardening knowledge.
You may download the app for Apple iOS and use it to set reminders for jobs you need to perform in the garden. A neat addition derives from the social networking features, which allow you to network with other gardeners via social networking platforms. That is particularly useful if you need help with any aspects of your garden.
Leafsnap
Leafsnap, available for Apple iOS, is a series of electronic field guides developed by researchers from Columbia University. Take a photograph of the plant's leaf using your mobile phone, and the app identifies the plant.
The app takes garden planning to a different level by providing detailed scientific information about the identified plant. It uses a vast database that continues to expand to provide a wealth of information on plant care and proves a great help for anyone planning a garden.
Many of us find ourselves homeschooling due to the pandemic, and the app provides educational information ideal for students and children to help with homework.
GardenTags
GardenTags proves the ultimate tool for sharing gardening hints and tips across social networks. If you want to plan a new garden, their huge social network allows you to ask for advice and help achieve the perfect layout and plant the ideal shrubs.
The app suggests ways to deal with weeds and pests to allow your garden to flourish. It helps you identify plants and understand the best planting conditions, which is invaluable when planning a garden. In an age where we find ourselves locked down, the app allows you to be a part of a thriving community for a rich, social experience.
You may download the app for Apple iOS and Google Android.
Veggie Garden Planner
Perhaps you like the idea of being self-sufficient, and nothing tastes better than the food you grow yourself. The Veggie Garden Planner provides expert advice for growing fruit and vegetables to maximize your crop.
A neat feature arrives with the app's planning part, which allows you to create a vegetable garden from scratch or use pre-designed layouts. The app analyzes the information you feed it to give you the best information for successful growth.
The app allows you to develop a personalized schedule and notifications for all those jobs you need to perform in your veggie patch.
You can download the app for Apple iOS and Google Android. If you want to plan a vegetable garden, the Veggie Garden Planner proves an essential addition to your mobile phone.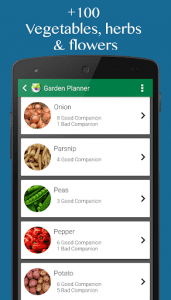 My Garden: Inspiration To Grow
Beginners may love this excellent app available for Apple iOS and Google Android. You may plan your garden layouts from scratch using the app or use the awesome templates provided. Experienced gardeners may love the ability to plan their garden, while beginners may find it a little challenging and choose the template options.
If you want to find a garden planning app, this application helps you through every step of creating the perfect garden for you and your family. Plus, you may connect the app to your social networks to share your experience and ask for advice.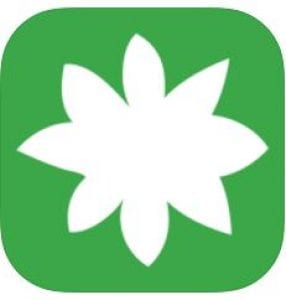 GardenPuzzle: Plan A Garden
You may download GardenPuzzle for Apple iOS. The garden planning app features a wide range of functions, including creating a prototype garden.
The smart app may be challenging for beginners, but it is worth persevering. It allows you to sketch a layout and use a photograph to personalize your garden. It's one of the best garden planning apps to help you visualize how the space looks before you dig.
Furthermore, the app uses a comprehensive database of plants and vegetables, which allows you to achieve the best combination for your garden.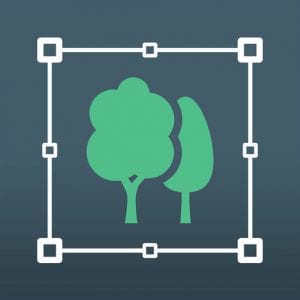 Small Garden Ideas
Perhaps you have a small space and don't know how to tackle it. The Small Garden Ideas app gives you a host of excellent ideas to plan your small garden to perfection.
You may download the app for Google Android, and it proves invaluable to give you ideas and inspiration to make the most of your space. You may plan balcony spaces, flowers, waterfalls ponds using this innovative app.
By combining pictures, the app demonstrates how you may use a small space to achieve the best results. And you may share your progress across social media platforms. Consequently, the app proves invaluable for anyone wishing to plan a small garden or transform a small space.
The Best Garden Planning App Explored
Planning a new garden or improving an existing one may seem daunting, but using a garden planning app may help you understand the space you work with and the plants you use.
For the best results, use various apps to create a lush, productive space for you and the family. GardenPuzzle helps you plan and visualize the garden, while an app such as Leafsnap enables you to identify plants and learn about their care.
Some apps may prove challenging to learn, but persevere because the results may surprise you. You could transform even the smallest of spaces using the Small Garden Ideas app to take advantage of every area.
Sean Kerr lives in Cardiff, Wales, and is a published author with over 10 novels to his name so far and still counting. As well as writing his next bestseller, Sean also runs a successful jewelry-making business and sells his creations online. You'll find more of Sean's helpful gardening tips at LoveBackyard.com